Managed SEO Sydney
Managed SEO Sydney is a reality!
"SEO Sydney" is one of the hardest search terms to dominate online in the SEO industry. You need good quality Domain Authority as well as a google Maps listing which has lots of 5 star reviews (with comments). Next is Citations, listing your Business Name, Address and Phone Number on the right business directories can make all the difference to your authority in the maps listing snack pack in Google.
After building up a small web agency south of Sydney and spending a year working out of Citigroup Regus Business World I mapped Managed SEO Sydney to the same place.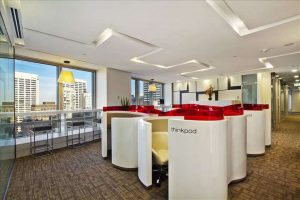 The Address for the Sydney Office was:
Managed SEO Sydney
C/O: Scott Nailon
Level 13, 2 Park St
Sydney NSW 2000
Regus Serviced Offices are a nice corporate headquarters. They are very high end for those who want offices in the financial sector.
These work spaces are not the relaxed style of co-working space that most of the younger generation enjoy so I removed myself within 2 years and cancelled my office. I was paying around $900 per month to have all hours access to an office on the 13th level of the Citigroup building in the centre of Sydney. 
Once I looked around at the alternatives in the Sydney CBD I realised there was much better I could get for my money.
Organising a Meeting with Managed SEO Sydney
In order to organise a meeting with us in Sydney please call us to make an appointment. Your first contact will be with myself, Scott Nailon, over the phone. In this industry there is little reason to meet with a client unless they request a meeting or a live training session. Meetings can be held at any location you choose.
Call us today on 1800 931 000 or make a contact request via email and lets talk more about what we can do for your online presence!